Carpet Selling In Hong Kong
"Discover exquisite carpets and rugs in Hong Kong, where the artistry of traditional craftsmanship meets modern design, offering a luxurious and diverse selection for discerning customers seeking quality and style."
When you purchase a rug at a store you can't see the real hues with distinctive lightingand how the rug looks with your furniture. Sales team at Umar Carpets can bring a variety of carpets to your home so you can relate and match them with your current furniture and lighting in your home.
At home, the entire family can pick the carpet of their choice together making it a cherished family buy. That is what distinguishes us and our services in this industry. Our carpets essentially come from Iran, Afghanistan, Pakistan, and Central Asia .We have a wide range of sizes, colours and quality. We directly get carpets from specialty and individual weavers and to save your cost – there is no middle man, no brokers, and we sell directly to the client. Just let us know what kind of size and hues you have in mind and we can bring a decent range of rugs to your home with no commitments. Our services are the best and cost is the lowest in Hong Kong. We offer traditional and modern rugs and carpets in a variety that will surely cater to your specific tastes and preferences.
CARPET SELLING IN HONG KONG ​
Good news for the carpet and rug buyer's in Hong Kong. We are selling a large variety of Oriental carpets and rugs modern and traditional, all handmade we offer Persian, Pakistani, Afghani, Tribal, Turkish, Wool, Silk, Wool and Silk blend. These carpets not only enhance the beauty of your house it is a true art that lasts for a life time, Generation after generation, becoming valuable as it gets older. We have a huge selection and collection of all sorts of carpets and rugs and we offer to the all the buyers in Hong Kong and all over the world on very special prices. We are a Hong Kong based company providing home carpet cleaning services Hong Kong, Carpet Washing Hong Kong, Carpet Color Restoration and quality carpet and rugs online as well.
The importance of carpets for decoration cannot be denied by anyone. It protects your feet from Weathers and provides relaxation to your feet. Kids love to play while sitting on the floor, thus carpets provides them soft flooring. There are so many benefits of choosing carpet on your own floor you can see the rugs in day light and night light and keep the carpet at your home for a couple of days before you purchase. This way you can make the right choice.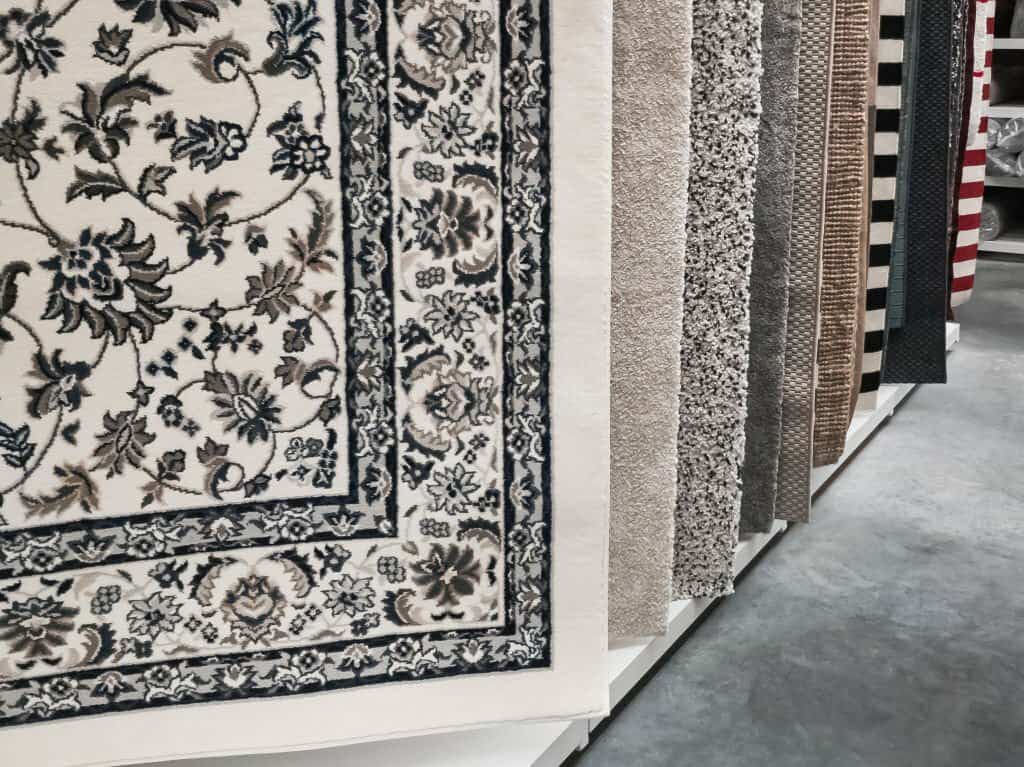 It is a fact that carpets absorb sound and it reduces conduction of noise up to 30dB. Obviously when you are walking on hard plain floor, too much noise is made, which can be controlled by these carpets.
In cold weather, carpets keep the room warm and cozy. Hence, 10% of the energy saved in electricity bills.
Enjoy competitive pricing without compromising on the quality of our carpets, making luxury affordable for all.
The most important use of carpets is that it is non-slippery. Especially when the floor is wet, carpets are really useful. It also lowers the risk of injury because carpets are soft.
Carpets have superb dust trapping properties as well. Dust easily settles on it and the environment is clean. This dust can be removed further after Carpet wash or Carpet cleaning. The maintenance is quite easy.You are welcome to compare our Carpet Washing, Carpet Repairing or Carpet Cleaning Services with any other company you wish. We are quite confident you will find us the best. One time investment can make you comfortable for life time. Choose a right carpet and select according to your choice at Umar carpets Hong Kong.
If you are living in Hong Kong, then we are right choice for your carpet selection. You will be happy and satisfied by the warm welcoming of our team. We sell unique and beautiful carpets available right at your door step.
Everyday is a new day for us and we work really hard to satisfy our customers everywhere.
Umar Carpets
G/F, 3B WO TONG KONG, MANG, KUNG UK, CLEAR WATER BAY, SAI KUNG, N.T. HONG KONG
We offer the cheapest quote for washing and repair in town. The price of washing, cleaning, repairing and restoration depends on the type of carpets, material, quality, how dirty it is, sensitivity of color etc.. The exact quote we can give you after the free inspection.
GOOGLE REVIEWS FROM CUSTOMERS
Check out what our customers have to say about us on Google:


Quick response & good service
Rebekah Bradley
17 April 2023
Excellent!! Really efficient and great customer service. Our rug is like new. Highly recommend this company!!
Our rug had been soaked due to some flooding but Umar was a savior and collected it immediately, dried, cleaned and protected it so no damage was done. Everything was done quickly, professionally and with minimum fuss. Great experience.
Salman Tariq
12 March 2023
Great service! Would highly recommend especially with delicate carpets.
Richard Dunn
10 March 2023
Not only do they pick up and deliver to your door, but the service team are super responsive, the process is very smooth with regular photo updates, and the quality is decent. I have used several times and will use again.
Alethea Bleyberg
8 March 2023
Umar's service is excellent. The rugs came back looking like new and in a very short amount of time. Communication was efficient. Highly recommend
Jessica Liu
31 January 2023
Check out my attached before & after photos as I spilled my coffee on my white rug one morning and tried to clean it myself and it got worse.. then, I found Umar Carpet via a Google search and WhatsApp-ed them. They were very responsive and were able to pick-up my rug later that night and deliver it back within a week (even with some time to dry due to the rainy & cold weather season in January). Umar Carpet deserves 5 stars because they're responsive, considerate, and communicative! The rug came back looking new again and I am very happy 🤩 definitely recommend this business 👍👍
Serene Tan
2 January 2023
Service was great and my rugs were cleaned very well. I will be using Hayat again!
Maggie Andersen
7 November 2022
They were able to remove pet stains and odors from a large jute area rug. Rug was returned in excellent condition. Prompt and professional communication. Pick up and delivery included. Great service and would recommend to anyone in HK.
Valerie Graves
30 October 2022
Our living room rug had been abused by 10 month old puppy and despite steam cleaning the urine odor remained. Umar carpets was able to remove the odor and bring the rug back to me in an expedited fashion to be here before our baby arrived.